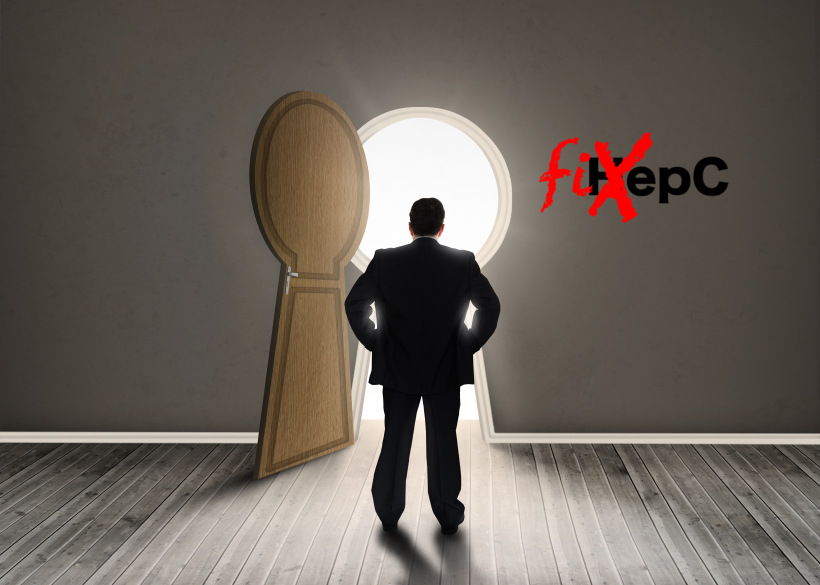 Affordable treatment for Hepatitis C is now available for $1600 via parallel importation of generic Sofosbuvir, Ledipasvir and Daclatasvir. These are the active pharmaceutical ingredients in the new Hepatitis C treatments Sovaldi®, Harvoni® and Daklinza®.
Our goal is to see affordable treatment delivered to every Hepatitis C patient in need all over the world. We have helped patients in Asia, the Americas, Canada and Europe safely access the generic versions of these medications for a fraction of a cost of the originator brands.
If you want to be part of the REDEMPTION eTrials, which are providing worldwide access to these medications, please follow the link or click on the image. To read more about patients taking them please visit our free patient forum.
To put things in perspective: Hepatitis C, hepatitis B, HIV, TB and malaria are the five major causes of infectious disease death worldwide. In a breakthrough that rivals the invention of penicillin, drugs that cure hepatitis C, with minimal side effects and high success rates, have reached the market, but, in what must be one of the greatest tragedies of modern times, these life-saving medications are not being deployed on a mass scale. Every day 2000 patients die because they can not access treatment. These deaths are largely preventable. To read more about this please see The use of generic medications for hepatitis C in Liver International, or visit our Hepatitis C Blog.
A simple solution
Although the asking price in many countries is $1000 a tablet, these medications are available overseas for far less. For example in Egypt, Bangladesh, and India Sofosbuvir is available for under $10 a tablet.
It is entirely legal in many other countries to import a 12 week supply of medication for personal use. This legal framework means you can get access to the medications you need now.
Hepatitis C patients are already treating themselves: Patient self-treatments are already underway and have been reported in The Sydney Morning Herald, News Ltd and ABC News.
We are helping patients to navigate the process. We have assisted these patients with getting this medication tested with NMR to provide peace of mind about medication integrity. And yes, the medication works as expected and patients are being cured.
The current out of pocket cost of getting a full course of these medications is $1050-$1600 USD depending on which medications are required.
Treatment typically takes 12 weeks, is largely free of side effects and delivers a 95% cure rate.
You will find the FixHepC Buyers Club here.
You will find the REDEMPTION eTrials details here.
Why do patients trust FixHepC?
FixHepC was founded by an Australian Doctor whose desire to assist his patients obtain affordable Hepatitis C medication through self-importation and has grown to include patients all over the World. We have gained a solid reputation around the world as more and more patients are cured and doctors are experiencing success first-hand.

FixHepC has been the featured on TV, in newspapers, and online. Google will find them all but here is a selection:

FixHepC presented at EASL in Barcelona in 2016

The FixHepC Buyers Club Forum is an uncensored place where patient's exchange their stories and experience and often detail their treatment journey. With over 2000 patients having made 20,000 posts the word of mouth evidence is indisputable.

The medications are from carefully selected manufacturers and are helping thousands of patients across the world.

Don't become a statistic. Don't die waiting, FixHepC is here to help you help yourself to cure.
Why is Hepatitis C so problematic?
Despite discovering sofosobuvir, a wonder drug molecule that cures 90-95% of Hepatitis C patients, WHO still reports that over half a million people die of Hepatitis C every year.
Prices of original Sofosbuvir pills are staggering
The price tag of Harvoni® in the US is $94,000 for standard 12-week treatment. Gilead Sciences has a monopoly in Hepatitis C treatment area and they set the prices way beyond what most of patients and doctors deem as justifiable. Gilead Sciences is of an opinion that the extremely high price of Harvoni® and it's predecessor Sovaldi® are well justified. Nonetheless, majority of patients who are dying of Hepatitis C cannot afford to buy Harvoni® at such prices and as a result the Hepatitis C virus runs it's course and innocent patients die merely because of the fact they could not get their hands on the life-saving medicine.
If you look around the developed world, the prices of Harvoni® are little below the US price: in Canada, for example, Harvoni® will cost you $80,000 and in Europe Harvoni® cost is about 50,000€. Here you can check out Harvoni® costs around the world.
Generic Sofosbuvir pills - Great News!
In India, for example, the same Harvoni® that costs $94,500 in the US costs only about $1000. How is this possible? Sound too good to be true?
When sofosbuvir pills were registered in the US, Gilead Sciences, the company which produces them, started to spread it's market to Europe and beyond. However, India didn't acknowledge the innovation concerning the sofosbuvir molecule (because it is a little modified version of other existing antiviral molecules) and didn't grant the originator patent right - which meant that Gilead could not market it as an original medicine and priced it well above what would be considered sensible and humane.
In order not to lose profits in huge markets such as India and China, Gilead Sciences gave licences to Indian pharmaceutical companies to create generic version of Harvoni® and Sovaldi® and market them to Indian population. Gilead would still get their royalties but because the manufacturing process for sofosbuvir pills is not overly expensive, the average price per sofosbuvir pill in India is about $10. In the US it is $1000. And this makes all the difference to Hepatitis C patients in desperate need of sofosbuvir to get well.
Important information for Australian Hep C sufferers
On March 1st 2016, the Hep C medication became available on the Pharmaceutical Benefits Scheme (PBS). The medications available are:
sofosbuvir + ledipasvir (Harvoni®)
sofosbuvir (Sovaldi®)
daclatasvir (Daklinza®)
ribavirin (Ibavyr®)