Displaying items by tag: hepc
Thursday, 22 October 2015 00:05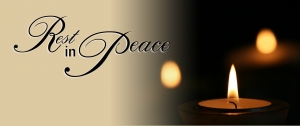 I just sent an email called "There are no words" because... there simply are not.
Dear L,
Please accept my condolences about M's passing and know that the opportunity to meet such a beautiful human being, who became so suddenly unwell, and still, staring death in the eye was weighing up the financial needs of his family with the costs of personal survival touched me.
It helped turned abstract statistics into the thought: "f**k, this is real, people die from this, and I need to help."
I am sorry we were unable to get medications to M in time or at all.
I have copied in Nevil, who was my personal patient zero, challenged me to become involved, and made the connection.
Without both M and Nevil I might have chosen the coward's route and satisfied my conscience with an "It's all too hard" cop out.
I wish more could have been done but it would be fair to say I helped setup FixHepC as a direct result of meeting both Nevil and M.
2 million people from 100 countries have found it.
Last week I started over 50 patients on treatment, including 5 on the transplant list. 
None are M but all have family and friends.
There are no words, but I share this with my patients when faced with similar circumstances:
http://psychcentral.com/lib/the-5-stages-of-loss-and-grief/ 
For some it provides, if not solace, at least understanding of what you must be feeling and comfort that it is normal.
My thoughts are with you.
M's loss will not be in vain.
Kind Regards
James