Monday, 01 January 2018 08:19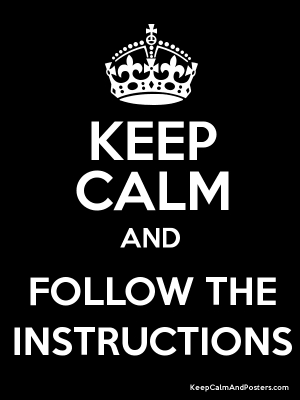 A quick note on how to take your DAA medication. Read the package insert and follow the instructions with respect to with (or without) food.
For example, for Vosevii
Administration with food enhances the oral bioavailability of sofosbuvir, velpatasvir, and voxilaprevir. Relative to fasting conditions, mean sofosbuvir systemic exposure (AUC) increased by 64% to 144%, mean velpatasvir AUC increased by 40% to 166%, and mean voxilaprevir AUC increased by 112% to 435% when the combined sofosbuvir/velpatasvir/voxilaprevir formulation is administered with food.
Food enhances the absorption of all the ingredients. You get roughly 2 x as much Sofosbuvir, 2 x as much Velpatasvir and 3 x Voxilaprevir. To put this another way, if you take Vosevii WITHOUT food you will only get something like 1/2 the dose.
Note that this advice is equally applicable to Epclusa which is the same (just missing the Vox) and the ignoring this advice may cause your treatment to FAIL.
This advice also applies to Viekira and Mavyret which should be taken with food.

Sovaldi, Harvoni, Daklinza, and Zepatier can be taken with or without food.

In terms of food, think a real meal with some protein, fat and carbohydrate.
Friday, 11 August 2017 01:11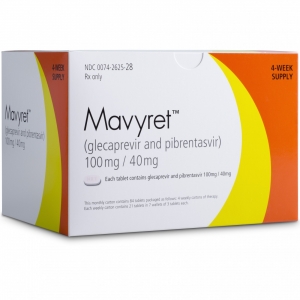 By Priti Krishtel
Last week, the FDA approved AbbVie's Mavyret—a new hepatitis C virus (HCV) drug that treats all genotypes of the disease and cures more than 90% of patients within just 8 weeks of treatment. This has been reported as a threat to Gilead Sciences' dominant position in the market, sparking rumors of a potential price war that could lower prices on the infamously expensive treatments.
There is reason to be tentatively optimistic. The initial published price on Mavryet was lower than expected at $13,200 per month—or $26,400 for a full course of treatment—appearing on the surface to be a significant discount from the $94,500 per-treatment course costs of Harvoni, Gilead's market-leading treatment.
And while the published price is a step in the right direction to getting more people the treatment they need, it isn't the whole story. The set Mavryet price is reflective of the current market conditions. With behind-the-scenes payer negotiations, the announced price on Mavyret is only an approximately 15% discount to the current net price paid for Gilead's products.
While AbbVie's pricing is now the lowest for a curative HCV drug, it is not a radical undercutting of Gilead prices. Millions of Americans with HCV—and tens of millions globally—are already blocked from getting treatment at the current exorbitant prices set by the pharmaceutical industry and the subsequent rationing of treatment approval by payers.
The United States is currently facing an HCV epidemic. There are an estimated 3.6 million Americans with HCV—and that number is expected to rise in the coming years. There is a cure, but every day 48 people in the United States die from HCV, the deadliest infectious disease in America. That's because 2 out of every 3 Americans who have been diagnosed with HCV do not receive treatment, largely due to the high costs. States such as Louisiana and Pennsylvania are forced to ration treatment to the sickest of patients, and many insurers refuse to cover it because of the high price.
A week out from the FDA's approval, it is not clear what the introduction of Mavyret will do to change this situation. What is clear, however, is that people should not die of an entirely treatable illness. One of the root causes of the unaffordability crisis is the fact that pharmaceutical companies such as Gilead over-patent drugs, including extending its market monopoly on Sovaldi for at least the next 2 decades.
Gilead's initial price on Sovaldi has skewed what the market considered a fair price for HCV treatment. I doubt we would see this level of praise for AbbVie now if Gilead hadn't launched this lifesaving medicine at $84,000 for a single course of treatment.
Until we address the core of the drug pricing problem—unjustified patents—pharmaceutical companies will be able to abuse the system to obtain monopolies on the market and charge astronomical prices that prevent people from getting access to disease-curing medicines.
About the Author
Priti Krishtel is co-founder and co-director of the Initiative for Medicines, Access & Knowledge (I-MAK), a US-based nonprofit group of scientists and lawyers working globally to get people lifesaving medicine. Prior to founding I-MAK, Krishtel obtained her law degree from New York University School of Law worked as a health attorney in the United States, Switzerland and India.