Displaying items by tag: nmr
Wednesday, 08 July 2015 16:40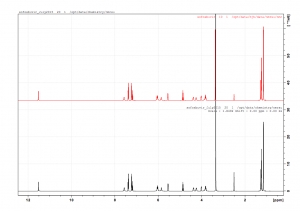 Today we compared a new batch of Sofosbuvir and Ledipasvir to our reference sample data and found it consistent.
It's reassuring to see the consistency.
Wednesday, 10 June 2015 16:40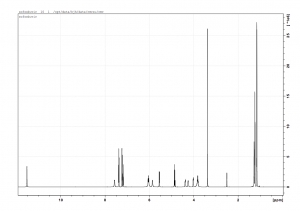 We were quite excited to see the first shipment of Chinese sourced Sofosbuvir and Ledipasvir. A white powder and and off white powder, but what would the NMR show? Here's the NMR for Sofosbuvir which is right on the money.
Ledipasvir: mass [M+H] + 889.4195 ( < 2 ppm error)
molecular formula - C49H54F2N8O6
Sofosbuvir: mass [M+H] + 530.1699 ( < 0.2 ppm error)
molecular formula - C22H29FN3O9P