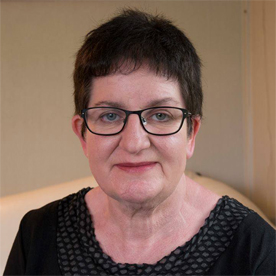 I'm a mature law student in New Zealand, I will graduate at the end of 2018. I had hepatitis C for around 30 years and cirrhosis since 1999. I got by but had little spare capacity beyond part-time work and family. Like everyone, I caught the hep C virus by accident. Around 220 Kiwis per year die of it and rising, as the baby boomer population has the highest incidence.
In September 2015, as I prepared for first year exams, a scan revealed I had worsened, (to 40 kPa), my blood tests were climbing and was told I needed treatment "yesterday" - next step, transplant list. To buy the correct prescription and treatment length, 24 weeks of sofosbuvir and daclatasvir I would have needed about $200k, fast.
About five days later, I was accepting we would need to sell our family home. I saw a link and came across Greg Jefferys, an Australian telling his story of buying generic Hep C medication from India. He mentioned the FixHepC buyers club. I looked it up. There were more news stories and a website. It gave the phone number and street address.
For about 10 minutes, I thought, "this must be too good to be true" but I am logical like a lawyer and soon figured it out - a story in the newspaper means it checks out. I realised no doctor would set this up unless they were sure of the medicines. I ordered the medication I needed so urgently, I sat my exams and was on treatment within 3 weeks.
I was genotype 3, had failed/ endured two rounds of interferon and ribavirin when our 3 children were young. I was one of those people who said, hep C doesn't affect me that much, I am lucky. But it lifted off me, in the first week, like gravity. I just kept feeling better from then. I still stop and marvel at it. I lost 25 kg, skin, joints, tiredness, all improved markedly. Best was clearing the brain fog- I didn't know I had it, I thought I was sharp- but I can see now how short, per day, my good times were, until cured. I can look back now and see the fog rolling over me in my 30's and 40's. Now, I no longer have cirrhosis, my last scan was F2, 8.5kPa, and I truly know what it is like to have a new start.