Buying Hepatitis C medications - The process brief
Waiting for Harvoni and Sovaldi to be registered in your country or for the prices to go down is simply not an option for most Hepatitis C patients. For those patients who are interested in getting back to better now with the help of FixHepC Buyers Club:
First you need to have a chat with a doctor about the process, the risks, benefits and costs. If your local doctor is unwilling to help, you can contact us for information on doctors that will, or use an online doctor service like GP2U Telehealth - Online Doctors.
If you wish to proceed:

The required prescription can be made by your doctor
Your doctor will arrange baseline bloods

You can then ask the FixHepC Buyers Club to facilitate delivery of your medication.
The Buyers Club will arrange for medication import, testing and encapsulation on your behalf and this will arrive via mail ready to use 2-3 weeks later
You take the medication daily for 3 months with monthly bloods and review.

This can be with your regular GP, Gastroenterologist, HepC clinic, or via one of our facilitating doctors.
Unless you have cirrhosis 94-96% of patients are expected to achieve SVR. SVR is tested 12 or 24 weeks after treatment has finished.
Is buying sofosbuvir, ledipasvir and daclatasvir legal?
The answer is a definite YES, at least for countries like Australia, US, UK. Please check our page on worldwide personal use medication importation regulations.
The legislation for drug important is different in every country but there is a red line throught them all:
You can import Hepatitis C medication for personal use only
There should be no more than 3 months worth of supply (Harvoni treatment of Hepatitis C usually takes exactly 3 months)
You must not distribute or sell the drugs to another person or company
All in all, if you have Hepatitis C and would need medications for yourself, you have a legal right to do so.
Are the medications I buy in FixHepC Buyers Club safe?
Provided you pay due heed to supply chain integrity the risks involved in undertaking treatment are small.
FixHepC buyers club has a detailed supply chain and analytics are being made after the completion of every process in Hepatitis C treatments production. In this way, we can determine and guarantee the impeccable quality of the medications. What is more, FixHepC even offers to test and analyse the medicines with the cutting-edge NMR equipment. This is how we make sure that every sofosbuvir pill you recieve is filled with 400mg of sofosbuvir active molecule.
What does it cost?
The total cost of being treated including testing, medications, and medical consults will be between $2000-$4000 AUD. For details on medication costs see here.
Original Harvoni in the US costs $94,500. FixHepC Buyers Club works with the generic manufacturers to provide all Hepatitis C patients the necessary medications for a fraction of the cost.
What we offer:
Sofosbuvir
Ledipasvir
Daclatasvir
Ribavirin
Analytical testing of all molecules
Encapsulation
Here you can see our price list. We hope the prices are finally low enough for every Hepatitis C patients in need to be afford it. We see little rationally why people who have to pay over $1000 per pill if the production of the pill itself costs less than $1.
Here is a proof of successful treatment with the help of Dr. Freeman and FixHepC Buyers Club.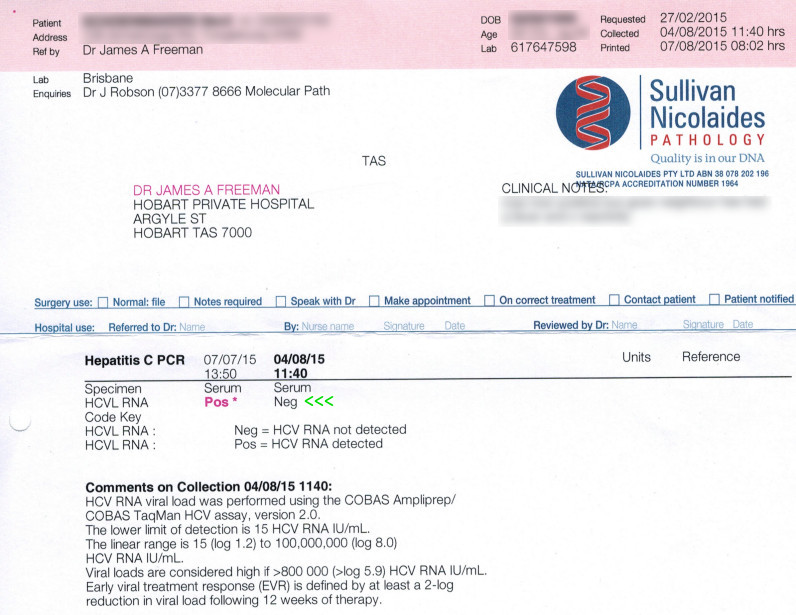 What side effect can I expect during Hepatitis C treatment?
Side effects of sofosbuvir, ledipasvir and ribavirin are very mild in comparison with the old interferon-based treatment. Interferon usually caused severe headaches and fatigue in a large part of patients being treated with it. The true concern was due to the treatment and consequentially the side effects lasting for half a year.
Current Hepatitis C treatment benefits decisively outweight the side effects. These are the common side effects of Harvoni and Sovaldi which contain sofosbuvir.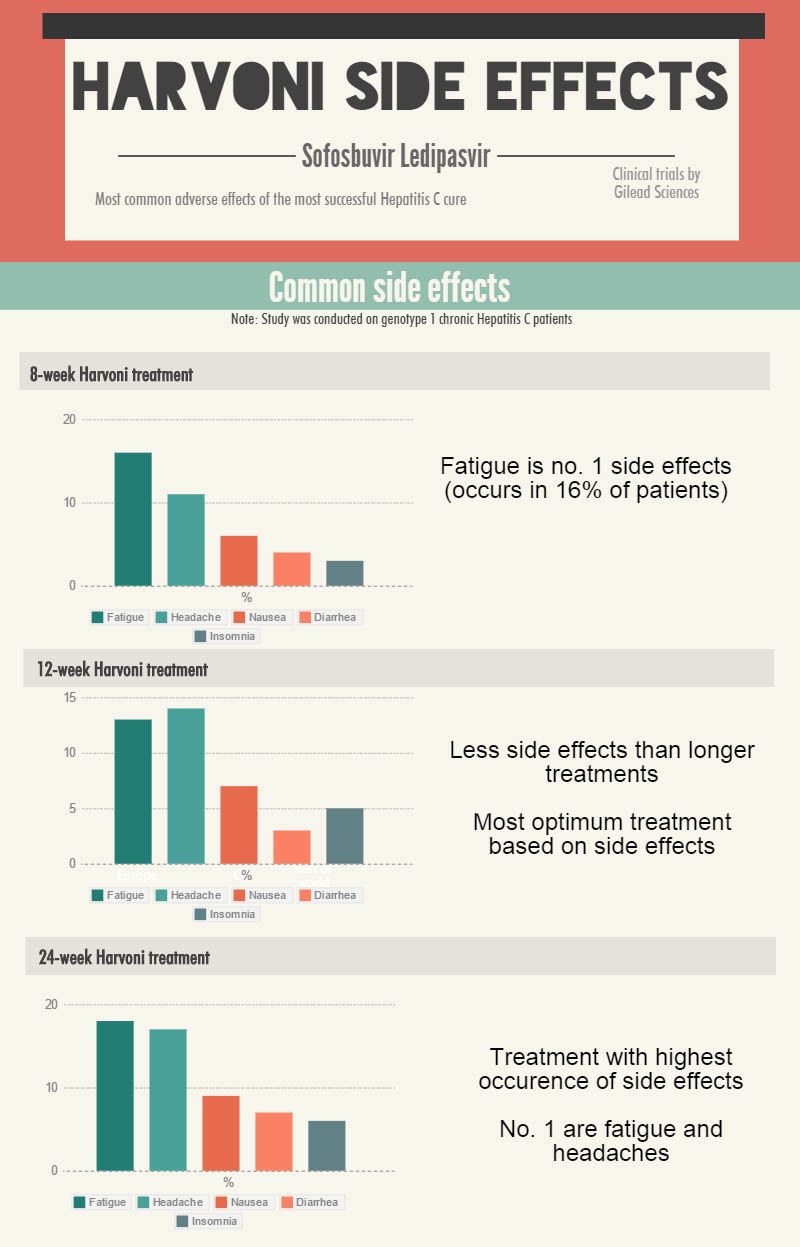 Please read this for the full details on side effects.
How to get started with Hepatitis C treatment
We are here for you. If you have any questions about the medications, you are more than welcome to ask.
If you want to order Hepatitis C medication from us, pease call, email, or use the contact form on our contact us page.
We are here to see you have everything you need to get cured of Hepatitis C. Count on us because we are counting on you.