The miracle of drinking lots of water
6 years 2 months ago
#17172
Hi Ariel

Good advice!

Drinking plenty of water is the key.

You are the first that I've noticed commenting on gums.

I've noticed that my gums have been bleeding more often after I clean my teeth ... and two of my back molars have become sensitive to cold food and drink ... could be a coincidence ... I remember reading somewhere that we all should have a dental check-up before commencing DAA treatment ... but can't remember if that only applied if you were to take Ribavirin.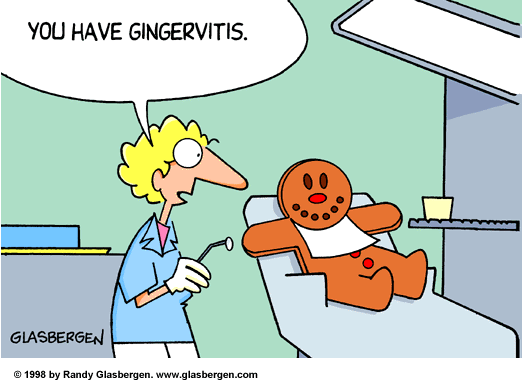 ---
1983: Hospitalised with Acute non-A, non-B Hepatitis after ICU blood transfusion 3mths earlier => HCV GT2
22/02/16: (pre-tmt) ALT 61, VL 2.48 IU/ml Hepascore 0.32 (F1/2), fatigue, brain fog, bloating (Treatment Naïve)
10/04/16: (Start tmt) Sofovir +DaclaHep (SOF + DCV) by Hetero Labs in India
09/05/16: ALT 34, VL: NOT Detected
, FBG 11.9

17/6/16 FBG 5.7; PPBG (@14.22) 6.9 (@ 20.45) 7.1; BP 124/72

(Accu-Chek Mobile & Omron Auto BP Monitor)
Please Log in or Create an account to join the conversation.
6 years 2 months ago
#17229
GT2 my teeth /gums were trashed during peginf. I only did that tx around three years ago-ish and it had a lot of issues...teeth was kinda the least annoying only b/c the other things were so vile, but yes of course my mouth then tasted like aluminium etc like chemo drugs etc...anyway my gums were tender also throughout DAA tx too, and they were not in between peginf and now... and seem to still be quite vulnerable. No reason I can really come up with except that the old hassles from peginfriba were re-triggered. Soft tissues seem to be inflamed in people...read of sinus, throat etc on others DAA tx blogs... guessing it will eventually settle again. And yes, lets drink to water, it is the new black
Have a great day, Ariel.
---
Gen 1a
Peg/inf/riba 2012(!) stop @ Wk 43 potassium low +issues (rlps week 4 post tx, VL120,000) scnds eg. adenomas.
pre sof/led VL 240,000 Fibsc F0
Day 25 <30
Day 32 UND
Week 10 UND
EOT UND ALT11AST17GGT19
SVR4 UND ALT10 AST16 GGT13
SVR8 UND ALT <9 AST16 GGT15
SVR12 UND ALT14 AST19 GGT12 Bili 5
EOT +18 ALT13 AST20 GGT9 Bili 5
EOT +21 ALT11AST15
Cured SVR12
Dysplasia Adenomas RemvdAug '16
SVR24 UND ALT11AST16
ColonoscopyClear Nov17
LumpectomyClear '18
LithotripsyCytoscopyBiopsy 4/18
Last Edit: 6 years 2 months ago by
Ariel
.
Please Log in or Create an account to join the conversation.
Time to create page: 0.054 seconds